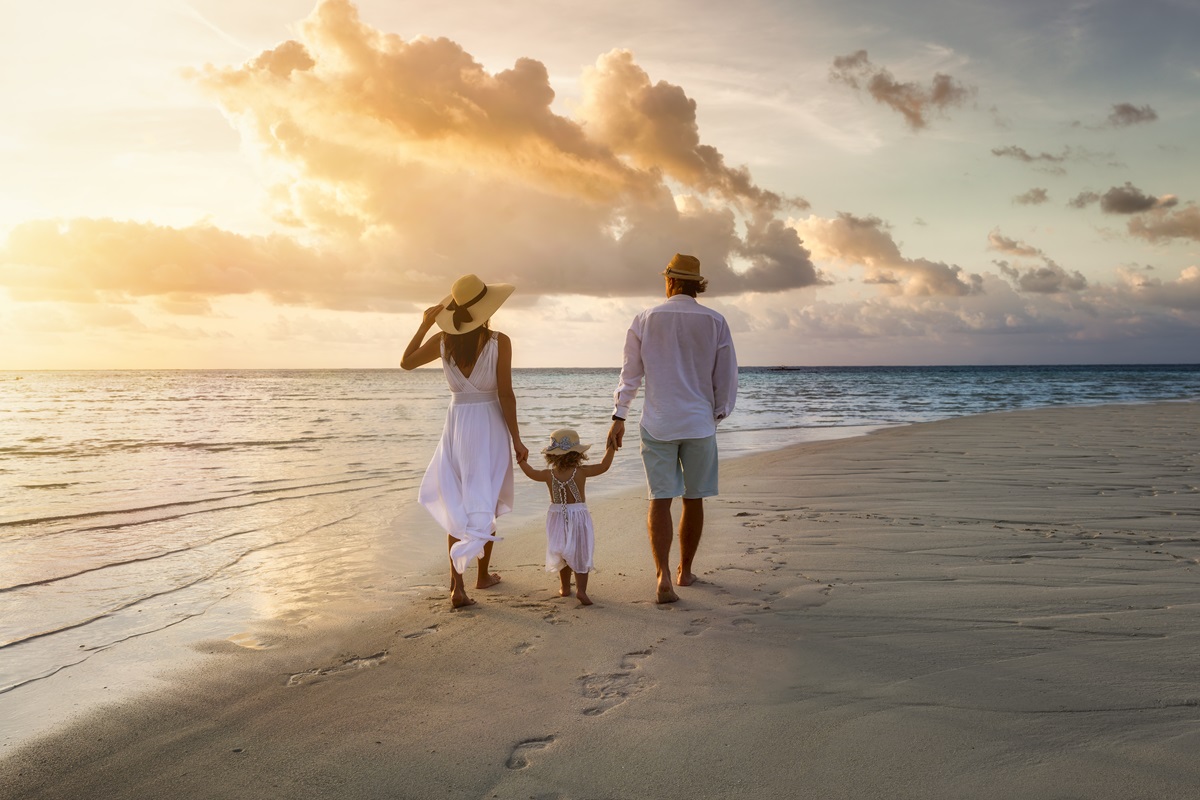 Discover Travelex's Domestic and International Plans
Whether you're travelling outside your province of residence or further abroad, Travelex can help. With three plan options, it's easy to find the best travel insurance for your vacation plans and budget.
Travelex's Travel Insurance Comparison Chart
Still considering if Travelex has the right travel insurance plan for you? Explore the most popular coverage types and benefit limits included in each available plan to help you decide.
COVERAGE
MAXIMUM BENEFIT PAYABLE (per insured person per trip)

Trip Cancellation & Interruption Plan
(Single Trip)

Medical Only Plan
(Single Trip or Multi-Trip)

All-Inclusive Plan
(Single Trip or Multi-Trip)

Trip Cancellation

Up to the maximum covered amount purchased

_

Up to $3,500 per trip for a single trip policy

Up to $3,500 per trip to a maximum of $6,000 per policy for a multi-trip policy

Trip Interruption

Unlimited (subject to applicable benefit limits set out in the policy wording)

_
Missed Connection

Up to $1,000

_

Up to $1,000

Emergency Hospital and Medical

_

Up to $5,000,000

Up to $5,000,000

Bedside Companion

_

Round trip economy air fare and up to $1,500 for meals and accommodation

Round trip economy airfare and up to $1,500 for meals and accommodation

Travel Companion

_

One-way economy air fare

One-way economy airfare

Vehicle Return

_

Up to $3,000

Up to $3,000

Return of Deceased

_

Up to $5,000

Up to $5,000

Lost Baggage

_

_

Up to $300 per item to a maximum of $1,000 per trip and a maximum of $3,000 per policy for a multi-trip policy

Lost Travel Documents

_

_

Up to $100

Delayed Baggage

_

_

Up to $500 per trip to a maximum of $1,500 per policy for a multi-trip policy

Flight Accident

_

_

$100,000

Travel Accident

_

_

$50,000

24/7 Emergency and Travel Assistance

Included

Included

Included

Pre-existing Conditions

Stable conditions 90 days prior to departure

Stable conditions 90 days prior to departure

Stable conditions 90 days prior to departure

Eligible Traveller Age Range

At least 30 days of age but less than 75 years of age

At least 30 days of age but less than 60 years of age

At least 30 days of age but less than 60 years of age
Plan Benefits Overview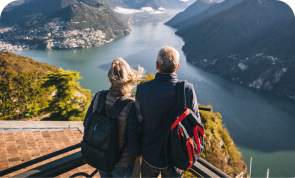 All-Inclusive Plan
(Single Trip or Multi-Trip)
COVERAGE
MAXIUMUM BENEFIT PAYABLE (per insured person per trip)
Trip Cancellation

Up to $3,500 per trip for a single trip policy

Up to $3,500 per trip to a maximum of $6,000 per policy for a multi-trip policy

Trip Interruption
Missed Connection

Up to $1,000

Emergency Hospital and Medical

Up to $5,000,000

Bedside Companion

Round trip economy airfare and up to $1,500 for meals and accommodation

Travel Companion

One-way economy airfare

Vehicle Return

Up to $3,000

Return of Deceased

Up to $5,000

Lost Baggage

Up to $300 per item to a maximum of $1,000 per trip and a maximum of $3,000 per policy for a multi-trip policy

Lost Travel Documents

Up to $100

Delayed Baggage

Up to $500 per trip to a maximum of $1,500 per policy for a multi-trip policy

Flight Accident

$100,000

Travel Accident

$50,000

24/7 Emergency and Travel Assistance

Included

Pre-existing Conditions

Coverage for some medical conditions available

Eligible Traveller Age Range

At least 30 days of age but less than 60 years of age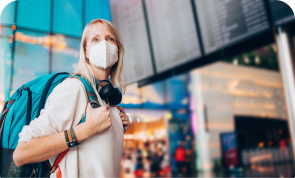 Medical Only Plan
(Single Trip or Multi-Trip)
| COVERAGE | MAXIUMUM BENEFIT PAYABLE (per insured person per trip) |
| --- | --- |
| Trip Cancellation | _ |
| Trip Interruption | _ |
| Missed Connection | _ |
| Emergency Hospital and Medical | Up to $5,000,000 |
| Bedside Companion | Round trip economy air fare and up to $1,500 for meals and accommodation |
| Travel Companion | One-way economy air fare |
| Vehicle Return | Up to $3,000 |
| Return of Deceased | Up to $5,000 |
| Lost Baggage | _ |
| Lost Travel Documents | _ |
| Delayed Baggage | _ |
| Flight Accident | _ |
| Travel Accident | _ |
| 24/7 Emergency and Travel Assistance | Included |
| Pre-existing Conditions | Coverage for some medical conditions available |
| Eligible Traveller Age Range | At least 30 days of age but less than 60 years of age |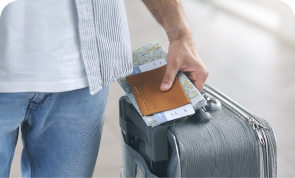 Trip Cancellation & Interruption Plan
(Single Trip)
| COVERAGE | MAXIUMUM BENEFIT PAYABLE (per insured person per trip) |
| --- | --- |
| Trip Cancellation | Up to the maximum covered amount purchased |
| Trip Interruption | Unlimited (subject to applicable benefit limits set out in the policy wording) |
| Missed Connection | Up to $1,000 |
| Emergency Hospital and Medical | _ |
| Bedside Companion | _ |
| Travel Companion | _ |
| Vehicle Return | _ |
| Return of Deceased | _ |
| Lost Baggage | _ |
| Lost Travel Documents | _ |
| Delayed Baggage | _ |
| Flight Accident | _ |
| Travel Accident | _ |
| 24/7 Emergency and Travel Assistance | Included |
| Pre-existing Conditions | Coverage for some medical conditions available |
| Eligible Traveller Age Range | At least 30 days of age but less than 60 years of age |